Product
Development
We are thought working with a strong focus on creative design.
Optimized
Software
User-centric interface that is not only visually-appealing but also highly functional will highlight your product among competitors.
Experience
Design
We approach UX design from a consumer-first perspective, putting users at the heart of the products we create..
Crafted
Websites
We provide user centric website UI/UX websites solutions.
Product
Development
We are thought working with a strong focus on creative design.
Easy
Customize
Our conception to create the big picture with small details.
Fully
Responsive
Our design help people to reclaim their time for new website.
Design
Attractive
We make the web more beautiful and creative for every place.
Highlights of services
Business Applications - Cloud Solution - Mobile Apps - Crafted Websites - SEO & more!
We navigates the business landscape with industry knowledge and digital capabilities – combining results-driven strategy and software engineering at scale. As a technology-agnostic partner, we advise and implement the best market solutions for your business needs. Discover what we can do and how we can achieve your goals – together.
IT247PRO is a full-service IT and managed services provider helping local organizations thrive through a simplified technology experience. We have been an established IT company since 1985, weathering the ups and downs of the evolving technology industry. We have a proven track record of serving businesses, organizations, and K-12 school districts across the Midwest with strong, simple IT solutions.
Our Services
AWS Azure Or Google
Move Your Business To Cloud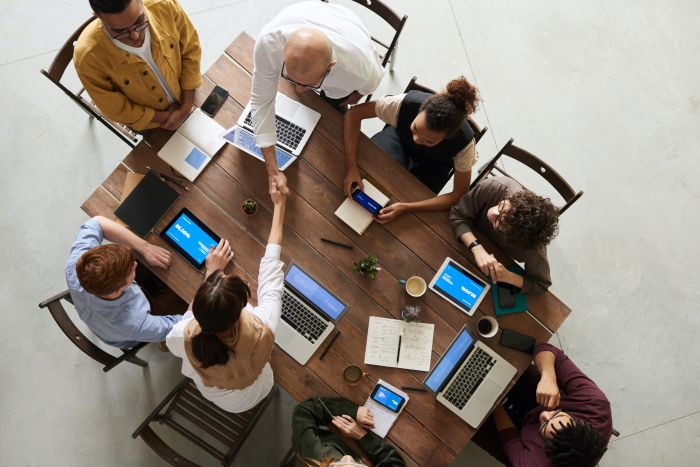 New Ideas
Designing new ideas on digital canvas
Take direction of your business success. Our software consulting and development services have helped a wide range of clients, from recognizable large enterprises to medium and small businesses, universities, non-profits, and more. We build both scalable software solutions and long-term client relationships.
How We Work